Evenings for Educators is the museum's monthly teacher development program. Each event features two teachers (one Elementary and one Secondary) who create and implement a lesson plan in their classroom. Attendees get a copy of that lesson plan in their folders the night of the program and also have the chance to ask the museum teachers questions. Each lesson references artwork from the museum's permanent collection, ties into the theme of the program and incorporates visual art with another discipline. Please enjoy this follow up blog about the Secondary Lesson plan by October museum teacher Karen Saunders.
I came upon Gillian Wearing's photos at the Tate Modern this summer while traveling in London. I was delighted to learn she would have an exhibition at the Cincinnati Art Museum when I returned home. Research convinced me Wearing would be an interesting artist to introduce to my students. We looked at her artistic process of asking questions and using masks in her work.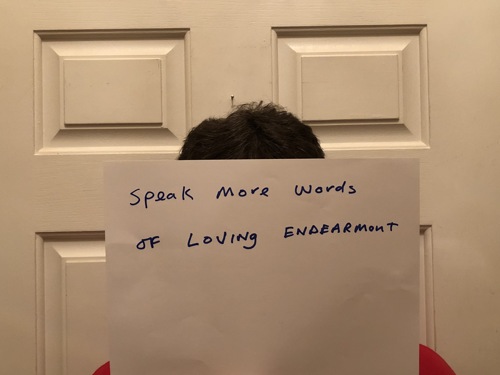 My students were intrigued, so we brainstormed how we could make a project like this, look like at our school. We discussed how a mask could change how the question was answered. Each student came up with a question to ask and made an image style plan based on their question. Some of their ideas for questions were: What's on your mind? What are you thinking about? What's your greatest fear? What is something that people don't know about you?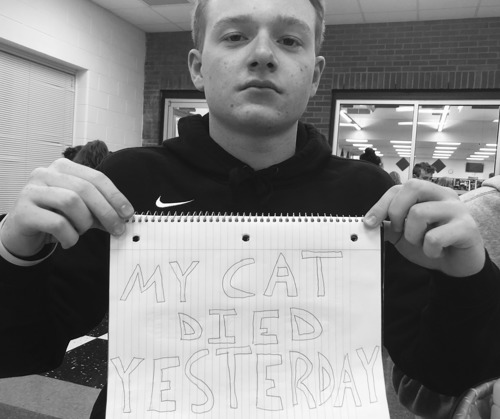 I was amazed at the results. Each of my students created a series of images on their cell phones that was authentic to their artistic voice. As an educator, this is when a project is successful. A visit to see the show of Wearing's work in person will be an interesting next step in this project. I look forward to the discussion of seeing work digitally vs. the experience of interacting with it live. Having seen the exhibit and hearing Wearing's artist talk, I plan on several visits myself while the show is in Cincinnati. I hope you will join me. Gillian Wearing's work is not to be missed.