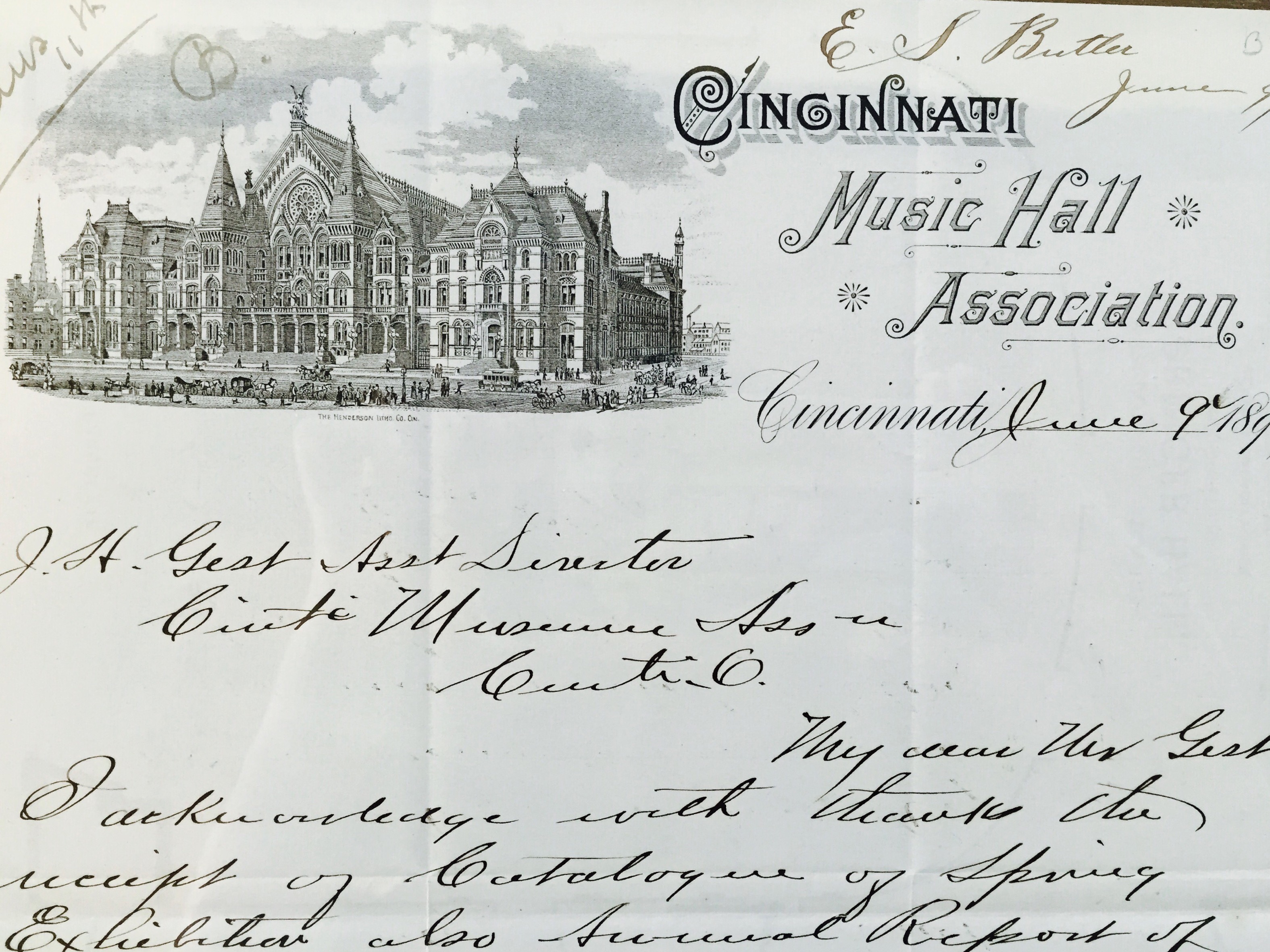 Before texting and email, letters were the main way to communicate. Many of these included flourishes such as the use of a letterhead.  A letterhead is the printed heading at the top of a letter, which typically includes the sender's name and address.
In the late 19th and early 20th centuries, the letterhead was an important marketing tool, where businesses and institutions could provide details of their goods and services. Elaborate examples might even include illustrations of a company's office or factory.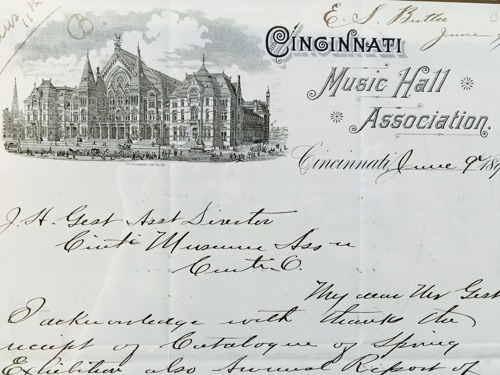 On view now through September 30th are some examples of the letterheads used by local businesses and institutions, including the Cincinnati Music Hall Assiciation,  The Cincinnati Motion Picture Company and more.  See it now at the Mary R. Schiff Library, open Tuesday – Friday, 11:00 a.m – 5:00 p.m. and the 2nd Saturday of every month, September – June.