Three Generations of Japanese Printmakers: The Yoshida Family, currently on display in Gallery 213, presents a stunning selection of woodcuts by members of the Yoshida family of printmakers.
During preparation of the prints for the new installation, the team—our curator, preparator, and myself—came across two pieces by Hiroshi Yoshida that had inscriptions very close to the bottom edge.  (The artist had placed the paper on the wood block off-center when making the prints, so the bottom of the image left little space for the signatures.) Kristin Spangenberg, the museum's curator of prints, wanted the artist's name and the titles to be visible, but because of the location of the inscriptions, the edge of the window mat would not completely cover the edge of the paper.
My remedy: attach paper extensions to the sheets. The extensions provide two services. First, the entire inscriptions are visible within the window mat. Second, the prints are protected from creasing, as it is less likely the window mat will accidentally catch the bottom edge when the mat is opened or closed.
To match the color of the aged Japanese papers, I layered thin papers of varying hues before attaching them to the prints. Shown here is a detail of Himeji Castle in the Evening before I attached the Japanese paper strip. The overall view shows the print with the extension attached. The starch adhesive is easily reversible, so if the extensions need to be removed in the future, separation from the prints can be done without causing damage to the prints.
See these and other woodcut prints (including Himeji Castle in the Morning, a variation of the print seen here) by seven members of the talented Yoshida family spanning most of the twentieth century until April 9, 2023.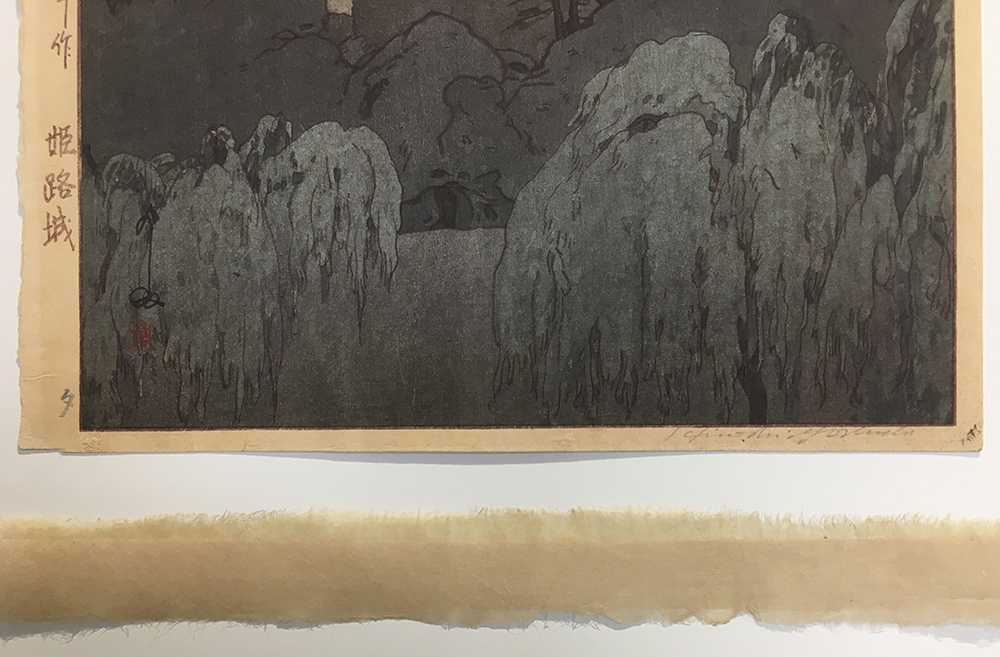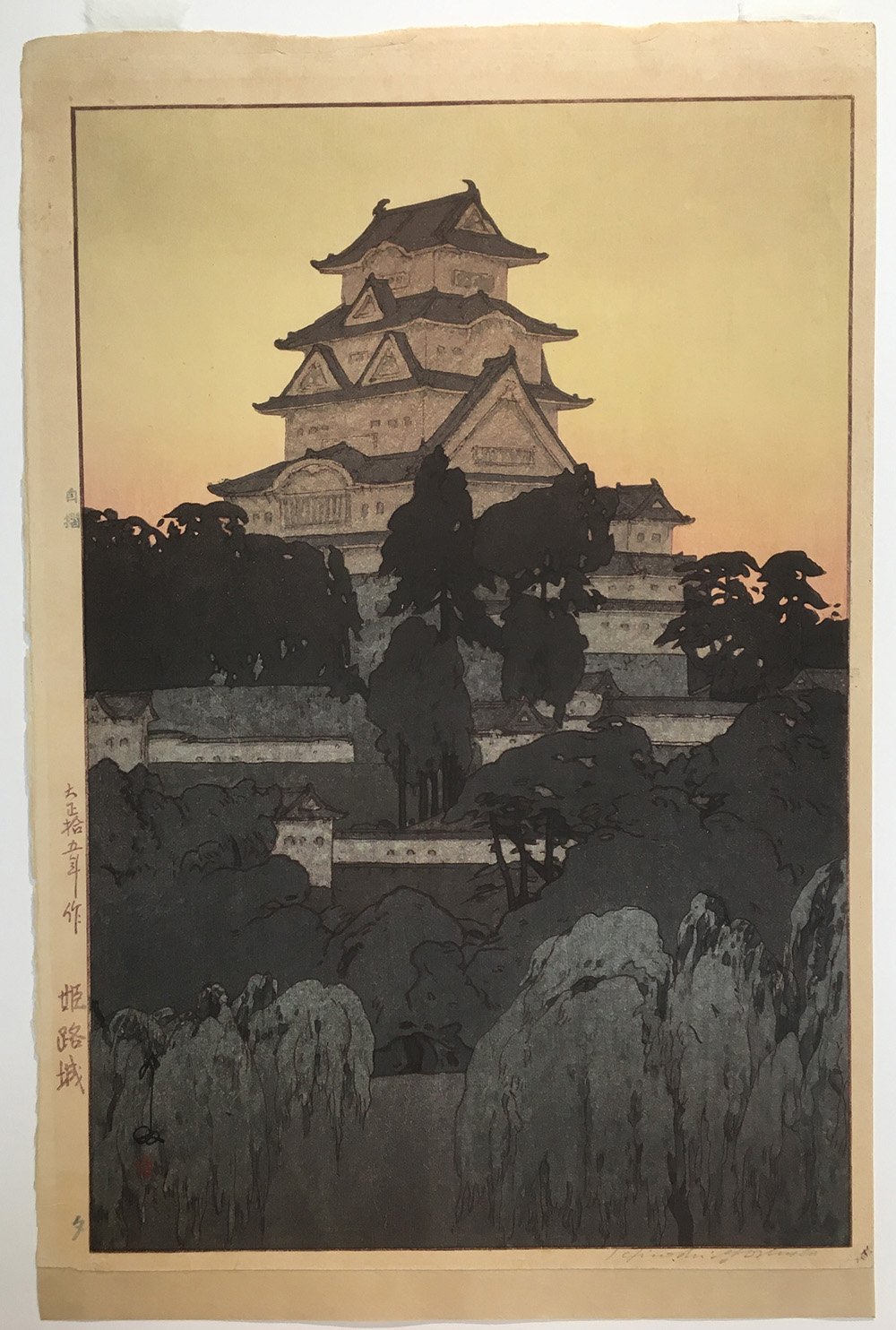 Yoshida Hiroshi (Japanese, 1876-1950), Himeji Castle in the Evening, color woodcut, 1926, The Howard and Caroline Porter Collection, 1984.293