by Mary R. Schiff Library & Archives
Currently on view in the Mary R. Schiff Library and Archives is a small selection of fashion illustrations by Cincinnati artist Romilda Dilley (1910-2008). An accomplished illustrator and painter, Dilley was the head artist and art director for the Jenny department store in downtown Cincinnati from 1948 to 1956. The museum's archives hold 56 of Dilley's original advertising drawings, which illustrated the store's fashion ads in local newspapers.
As a whole, the collection provides a nostalgic look at the fashions of the 1940s and 1950s, while also giving an insight to the social values and stereotypes of the era. Each drawing is incredibly detailed, with fabrics and textures rendered in intricate detail. Considering the short lifespan of each advertisement, there must have been a constant demand for new artwork, making Dilley's skill and artistry even more impressive.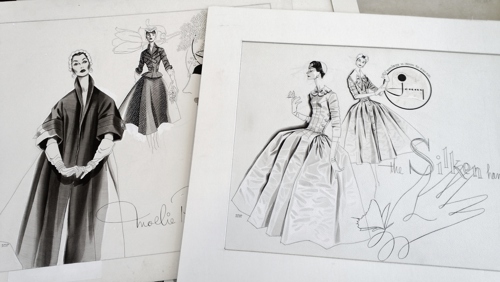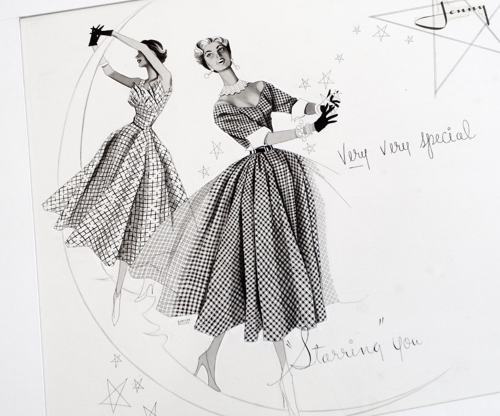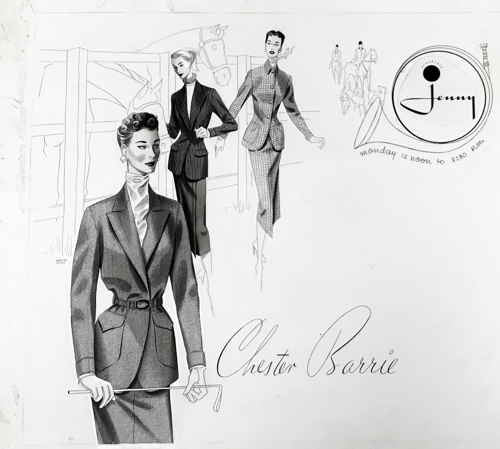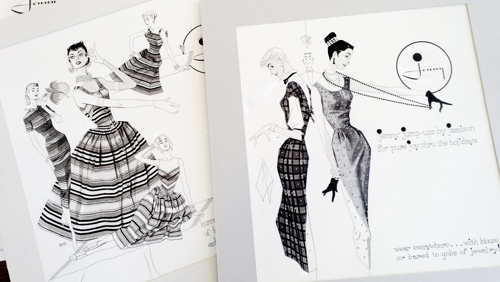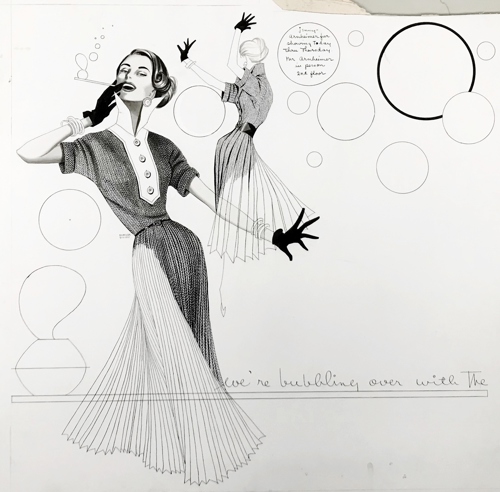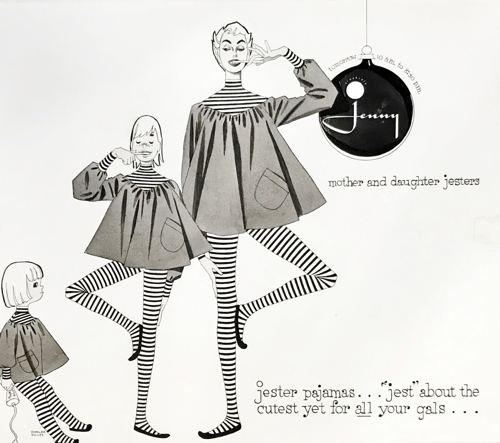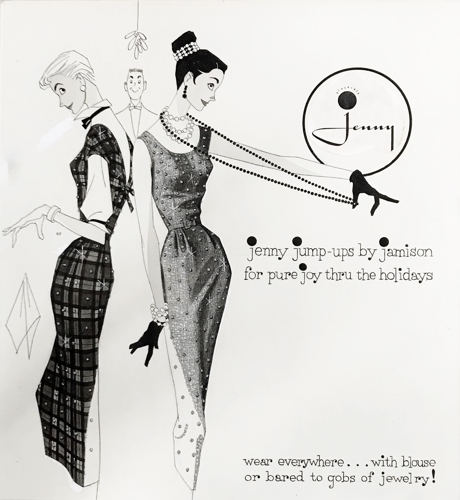 For further information on the Mary R. Schiff Library and Archives, visit this page.