Working Together: The Photographers of the Kamoinge Workshop
February 25, 2022–May 15, 2022
Western & Southern Galleries (Gallery 232)
Ticketed. Free for Members.
Friends of Photography | Friends of African American Art
Cognizant of the forces for change revolving around [us], we dedicated ourselves to "speak of our lives as only we can." This was our story to tell and we set out to create the kind of images of our communities that spoke of the truth we'd witnessed...
– Louis Draper, founding member of Kamoinge, 1963
Working Together is the first major museum exhibition about the groundbreaking African American photographers' collective, the Kamoinge Workshop. More than 150 photographs by fifteen of the group's early members—Anthony Barboza, Adger Cowans, Danny Dawson, Roy DeCarava, Louis Draper, Al Fennar, Ray Francis, Herman Howard, Jimmie Mannas Jr., Herb Randall, Herb Robinson, Beuford Smith, Ming Smith, Shawn Walker, and Calvin Wilson—form a significant and overdue appreciation of Kamoinge's layered and expansive history.
Founded in New York in 1963, the group chose their name from the Gikuyu language of the Kikuyu people of Kenya. Meaning "a group of people acting or working together," the word kamoinge captures a central commitment to community and collective action. In weekly meetings, members shared work and engaged in incisive conversation about their personal artistic goals and the meaning of their endeavor as a group—including youth mentorship and the creation of exhibition spaces and publication platforms for Black photographers. In a diverse range of personal styles, they produced artistically superlative, formally inventive imagery dealing with human relationships, political life, the cultural scene, and the notion of global Black experience.
Working Together: The Photographers of the Kamoinge Workshop is organized by the Virginia Museum of Fine Arts.
---
Capstone Performance
Date TBD
In an exciting new partnership, Cincinnati Art Museum and OhioDance are creating the opportunity for new commissioned dance work in celebration of David Driskell: Icons of Nature and History and Working Together: The Photographers of the Kamoinge Workshop. Focusing on the centrality and necessity of Black creative life, this performance will honor the legacies of the artists featured in both exhibitions.
We welcome proposals from Ohio-based choreographers and dance artists by December 9; a jury composed of dance and visual arts professionals will select the project to be realized at Cincinnati Art Museum. Please see this Call to Artists for application details.
Sponsored By: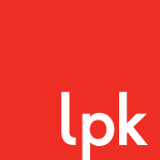 This engagement is supported by the Arts Midwest GIG Fund, a program of Arts Midwest that is funded by the National Endowment for the Arts, with additional contributions from Ohio Arts Council.