Choose Your Own Gallery Adventure: You Are a Millionaire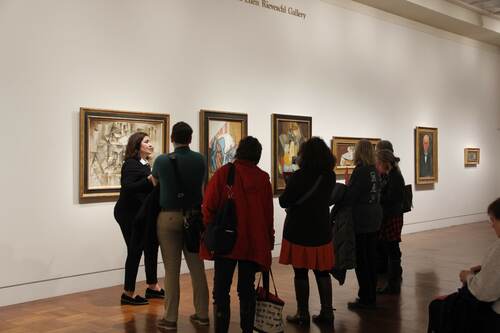 Saturday, August 12, 2023 at 1–2 p.m.
Free.
No registration required.
All ages welcome.
Make your way through our galleries on this tour based on the Choose Your Own Adventure book series. This gallery walk will revolve around a storyline that is told through the art, but the outcome of the story depends on the group's choices.
Each gallery adventure will start in Schmidlapp Gallery 151, where museum educators will set the scene for the story and will then lead you to the first artwork. During this walk, you'll assume the role of the story's protagonist. After the first artwork introduces the setting and storyline, the group will make a choice to determine where the story goes next and which artworks you'll see.
This month, go on a journey of riches! You'll start your journey as a millionaire... will you end up owning a Van Gogh, or end up in debt from a bad investment?
---
If you need accessibility accommodations for this program or event, please email

[email protected]

. Please contact us in advance to ensure accommodations can be made.
Add to Calendar