Orlando Film Screening featuring George Ella Lyon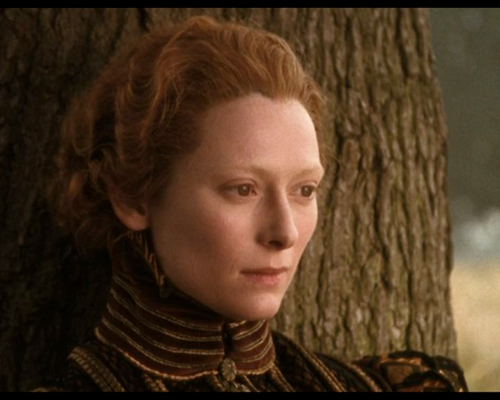 Thursday, October 13, 2022 at 7 p.m.
Orlando
Thursday, October 13, 2022, 7 p.m., Fath Auditorium
Written and directed by Sally Potter, adapted from the novel by Virginia Woolf, 1992, 93 minutes
Pre-film program featuring Writing by Woolf-Light: A Reading and Reflection by George Ella Lyon
Free and open to the public. Reservations not required. Seating is limited and is first come, first served.
*This event will take place in the Fath Auditorium. Please enter through the DeWitt entrance.
Join for a screening of Orlando, with film introduction by Natural World curator Nathaniel M. Stein, and pre-film reading and reflection by poet George Ella Lyon. A portrayal of limitlessness, mobility, and fluidity, Orlando is the story of a journey through time, of someone who lives for four hundred years, first as a man, then as a woman. Starring Tilda Swinton in the title role, the film has garnered more than thirty international awards, including two Oscar nominations and Best Young Film in the European Film Awards. It has become a touchstone in film and literature courses and as a groundbreaking—now standard—model of international production collaboration.
Pre-film Program
WRITING BY WOOLF-LIGHT: A Reading and Reflection by George Ella Lyon
            Woolf famously declared that, "if we are women, we think back through our mothers." For a writer, those mothers are literary as well as familial, and no word-mother has been more constant and crucial in my life than Virginia Woolf.
            Since college days, I've been reading and responding to Woolf's novels, diaries, and letters; making pilgrimages to places central to her life; and giving readings at gatherings of Woolf artists and scholars.
            Viginia Woolf had no children. I am one of them.
—George Ella Lyon
About the speaker
With Appalachian roots and a global reach, George Ella Lyon writes in multiple genres for readers of all ages. She has published five poetry collections, a novel and memoir for adults, novels and poetry for young people, and many children's picture books. Her most recent titles include BACK TO THE LIGHT: POEMS (Univ. Press of Ky 2021), a runner-up for the Weatherford Award, and TIME TO FLY (Atheneum 2022).
Lyon's books have been chosen for the Appalachian Book of the Year award, the Aesop Prize, ALA's Schneider Family Book Award, the Jane Addams Honor Book, the Golden Kite Award, the New York Public Library's Best Book for Teens list and the Parents' Choice Silver Medal. She is the recipient of Al Smith Fellowship and numerous grants from the Kentucky Foundation for Women. Her poem "Where I'm From" has gone around the world as a writing model.
Married to musician & writer Steve Lyon, she served as Kentucky Poet Laureate (2015–2016) and was recently inducted into the Kentucky Writers Hall of Fame.
If you need accessibility accommodations for this event, please email [email protected]. Please contact us at least two weeks in advance to ensure accommodations can be made.
Add to Calendar