This World Is Not My Own: The Limitless Story of Nellie Mae Rowe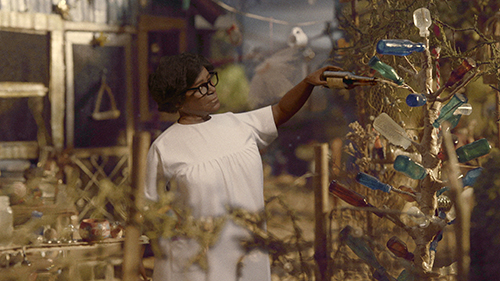 Thursday, August 31, 2023 at 7 p.m.
Free. Reservations not required.
Fath Auditorium. Seating is first come, first served. Please enter through the DeWitt entrance.
Join us for the Cincinnati premiere of This World Is Not My Own, featuring an introduction and post-film conversation with Marquise Stillwell. The film focuses on artist Nellie Mae Rowe, whose artwork is included in the special exhibition Creating Connections: Self-Taught Artists in the Rosenthal Collection.
This World Is Not My Own, directed by Opendox (Petter Ringbom and Marquise Stillwell), 2023.
97 minutes, documentary, in English.
For most of her life, Nellie Mae Rowe made art in obscurity in her home outside of Atlanta. Six years before her death, a wealthy gallerist introduced her work to the art world.
Over four acts, This World Is Not My Own traces the lifespan of an artist who struggles to dedicate her life to art while exploring the personal and political events that shaped her singular body of work. The film mixes traditional documentary techniques with animations and scripted scenes based on Nellie Mae Rowe quotes.
In sets that reimagine Nellie's home, actress Uzo Aduba embodies an animated 3D character based on Nellie's likeness. Her recorded dialogue, movements, and song make Nellie come to life.
About the speaker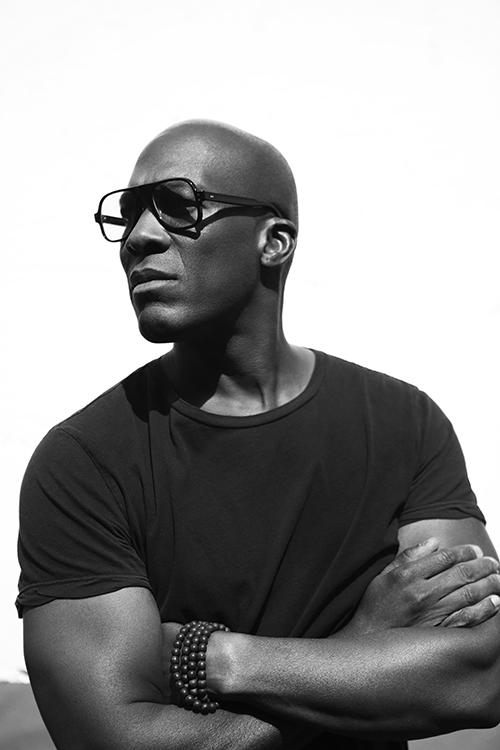 Marquise Stillwell is a designer and a catalyst for building communities and products across design, art, and culture. His career spans across two decades, and his curiosity for people and spaces developed into a passion for designing systems to make environments better for all people. In 2009, Marquise founded Openbox – a design research and planning studio based in New York City that works at the intersection of people, cities, and planet. Within Openbox, he later co-founded Opendox, a film company that tells lesser-known narratives around art, science, nature, and politics.
Stillwell has executive produced The New Bauhaus and most recently co-directed This World Is Not My Own, which premiered at SXSW and Hot Docs. He has also co-founded Deem Journal, a biannual print journal and online platform focused on design as social practice, and Urban Ocean Lab, a think tank for the future of coastal cities. Most recently, he acquired Stae, a go-to open-source data hub that allows people to visualize and leverage open city data in a meaningful way.
Stillwell serves as a board member for the Center for Architecture and on advisory boards for Creative Capital and Riverkeeper. He is also a member of the High Line Advisory Committee, a fellow at Urban Design Forum, and was a Founding Board Member and Co-Chair at The Lowline, the first underground park.
Film still: Animated Nellie Mae Rowe by her home known as the "playhouse."
©Opendox, Photography by Petter Ringbom. Character Animation & VFX by Kaktus Film
Headshot courtesy of Marquise Stillwell
Add to Calendar