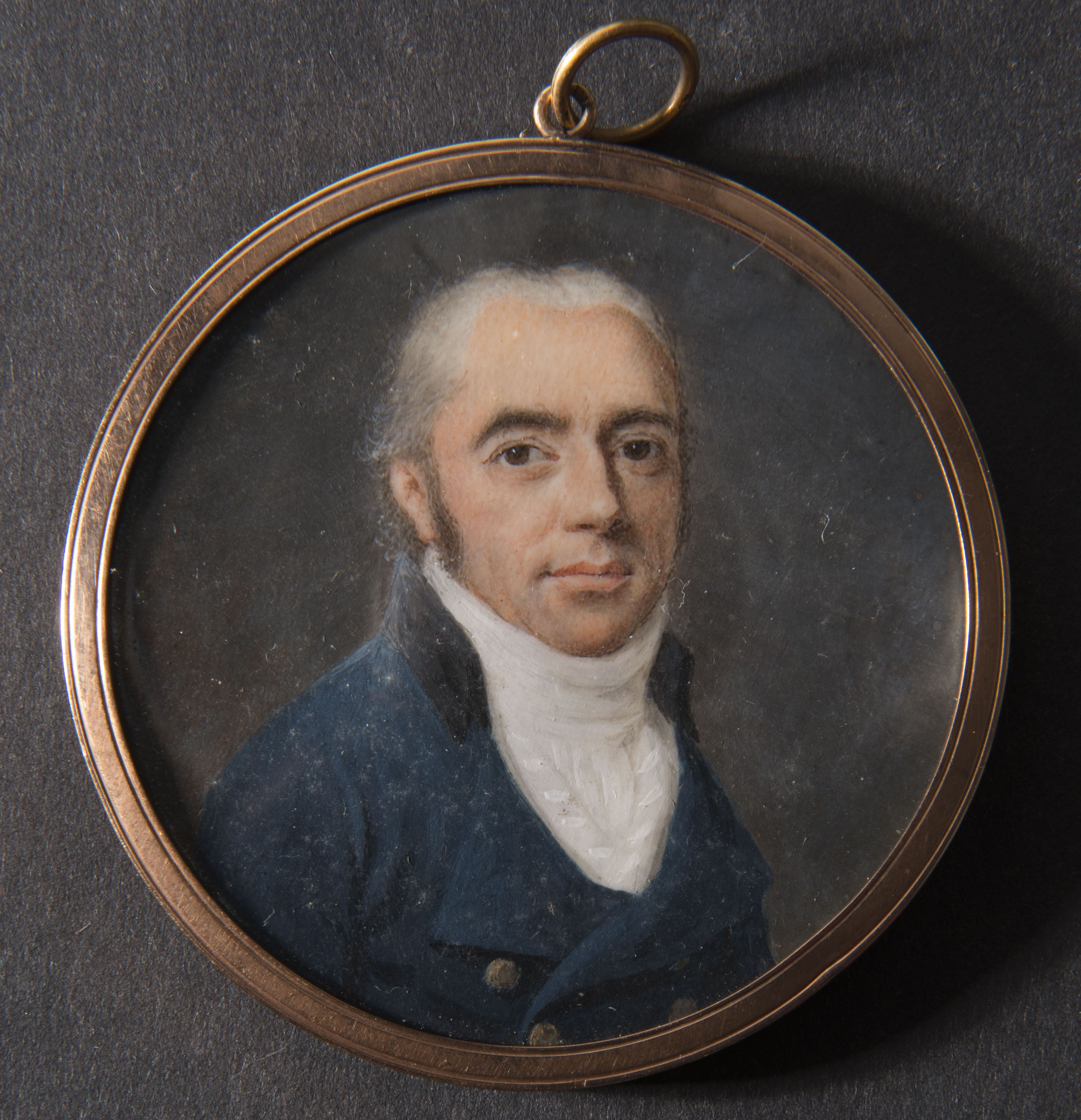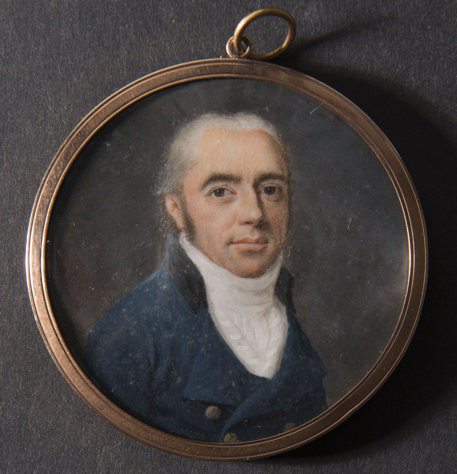 Who painted this portrait?
This portrait miniature in the Paper Lab has been identified as having been painted by a French artist, but the curator is trying to learn his name. The date of the painting was scratched into the paint above the sitter's proper right shoulder (on the left side of the painting), and with magnification it clearly reads "1801" (see detail).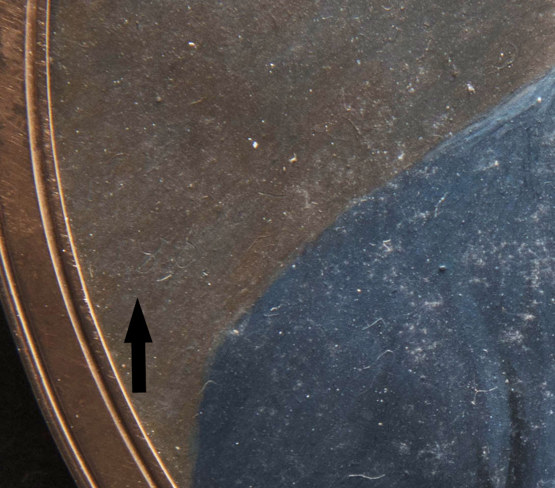 Several letters are visible above the date, but even viewing the inscription through a microscope does not allow for a definitive reading of the letters. The miniature is just over 2 inches in diameter, which means the inscription is tiny! By viewing it under magnification with light from multiple angles and by manipulating photographic images with the computer, it may be possible to make out the artist's name. The miniature is seen here still in its case, and old mold colonies on the glass partially obscure the painting. Ideally, the conservator would remove the miniature painting from its case for examination and cleaning, but in this instance the case could be damaged by opening it. Visitors will see the decorative back of this miniature in Gallery 213 beginning May 27. The display will highlight hairwork in miniatures, which is often as interesting as the portraits with which it mounted. Perhaps by May we will have deciphered the signature and, who knows, we may have identified a previously unrecorded artist.
Image Credit: French School, A Man, 1801, watercolor on ivory, 2 ¼ in. diameter, Gift of Mr. and Mrs. Charles Fleischmann in memory of Julius Fleischmann, 1991.338.